Maintenance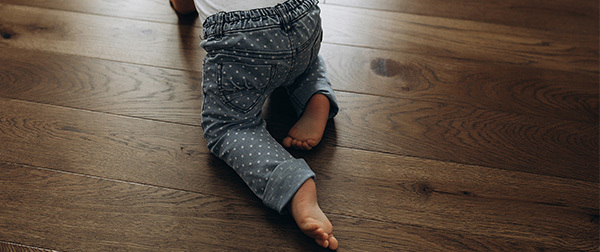 Currently Shopping by:
Appearance :

Incolore-8y55kysxtx2k
Easy to apply, dust proof, quick drying and without the need to buff, your rooms will be back in circulation in no time at all. Maintenance oils are compatible with all types of wood floor. Natural soap enriched with vegetable oils is perfect for the frequent cleaning needs of oiled floors. Rinse-free, water-soluble gentle or intensive cleaners are ideal for removing grease and difficult, encrusted stains, or for cleaning in preparation for the application of a new layer of oil. For the treatment of laminate, plastic or lacquered/varnished floors, opt instead for a gentle cleaner. To protect a lacquered wood floor against black marks made by shoes, the movement of furniture or simply heavy footfall, choose a restoration treatment. Non slip and odourless, it will give any lacquered floor a boost. Want to lacquer a wood floor or wooden floor? Use a multi-surface restoration lacquer that can be applied to all wood floor finishes and types of floor (oiled, lacquered, laminate or PVC). Mask scratches and revive tarnished or damaged floors: if you use a single-layer restoration lacquer that bonds directly without sanding, we promise you'll be able to finish the job in just half a day. Cleaning, protecting and enhancing wood floors and floors with the promise of professional quality has never been easier. View the full range of Blanchon maintenance products for lacquered, oiled or waxed wood floor.